Street Sweet Potato Tacos with Jalapeno Corn-Quinoa Pico, Guacamole Ranch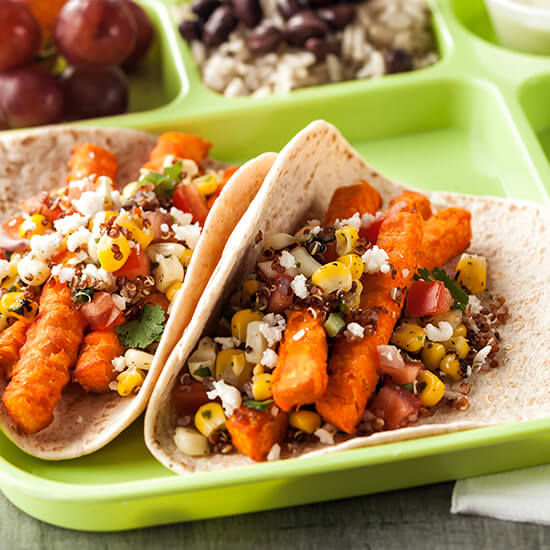 Enjoy a mouthwatering veggie taco featuring Simplot Sweets® Sweet Potato 10-Cut Wedge with a jalapeno corn-quinoa pico.
Preparation Instructions:
• Prepare Simplot Jalapeno corn and red quinoa according to package directions, chill add diced tomatoes and chopped cilantro, reserve cold.
• In a bowl combine ranch dressing and Simplot guacamole, mix until smooth, reserve cold.
• Prepare the Simplot sweet potato wedges according to the package directions, Keep hot.
• To assemble tacos: Place 1 or 2 sweet potato wedges in warmed flour tortilla, top with jalapeno corn-quinoa Pico.
• Serve with guacamole ranch on side.
Products used in this recipe