Simplot SIDEWINDERS™ Fries SeasonedCRISP® Delivery+® brand batter
Junior Cut Savory SIDEWINDERS™ Fries, Skin On
Amazing flavors. Eye-popping appeal.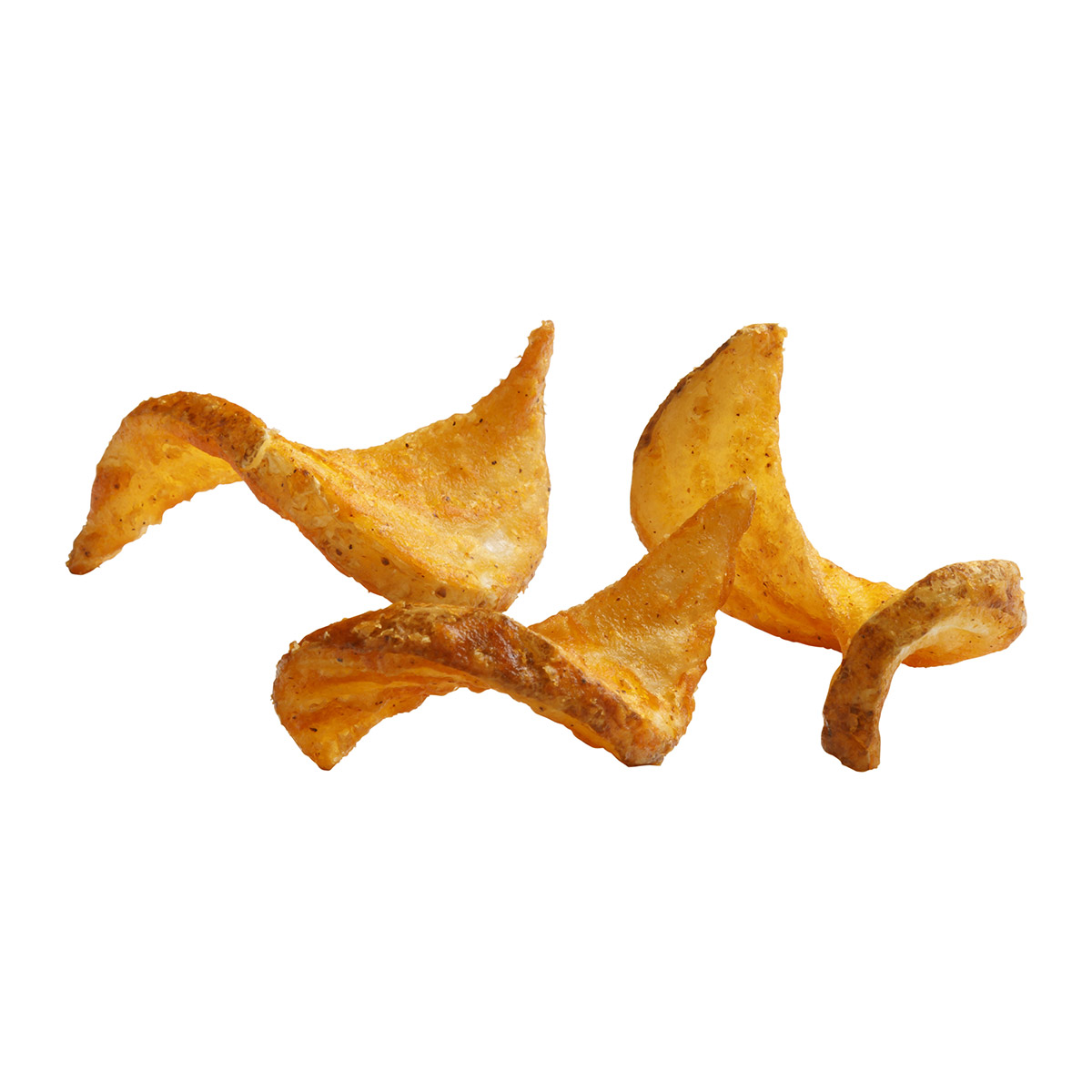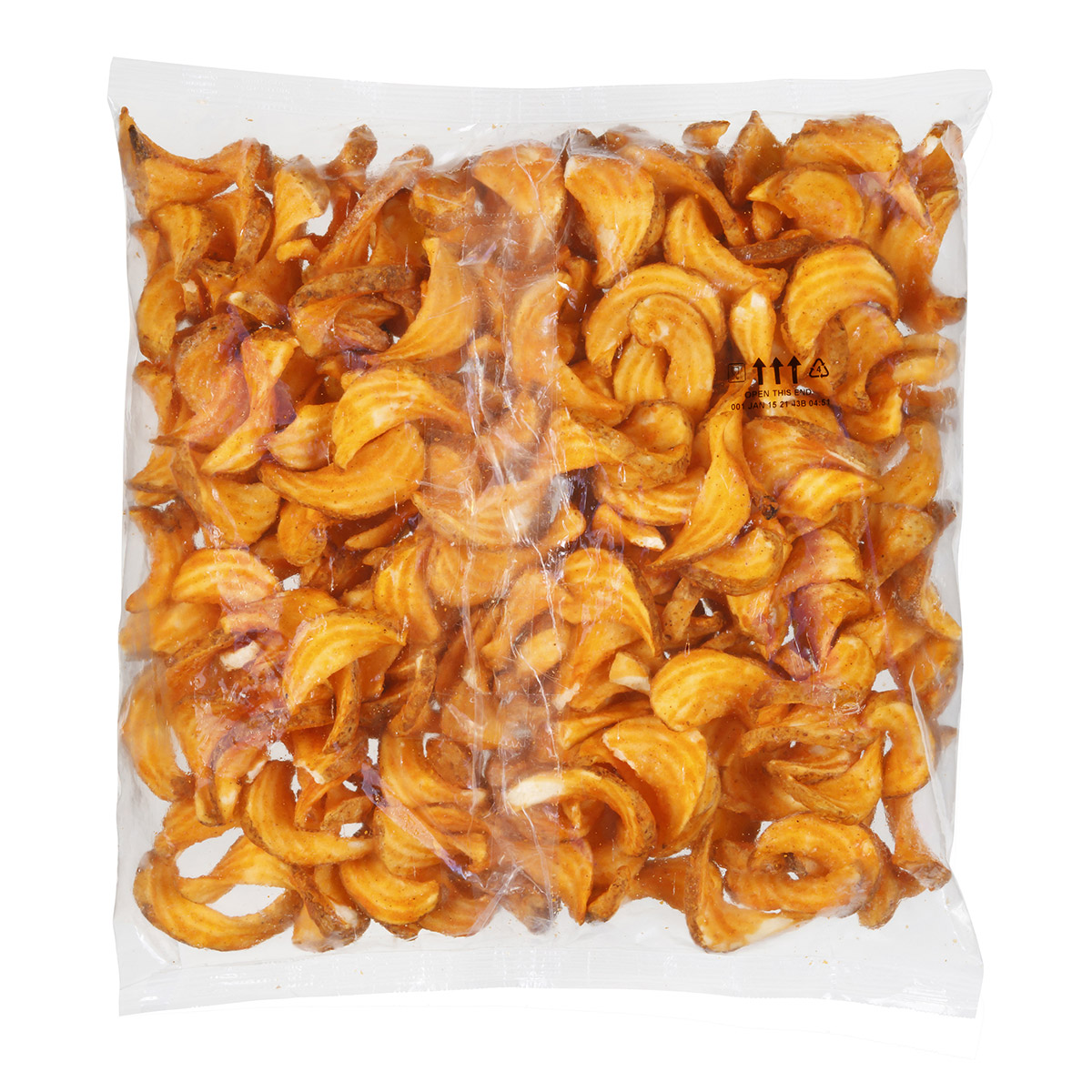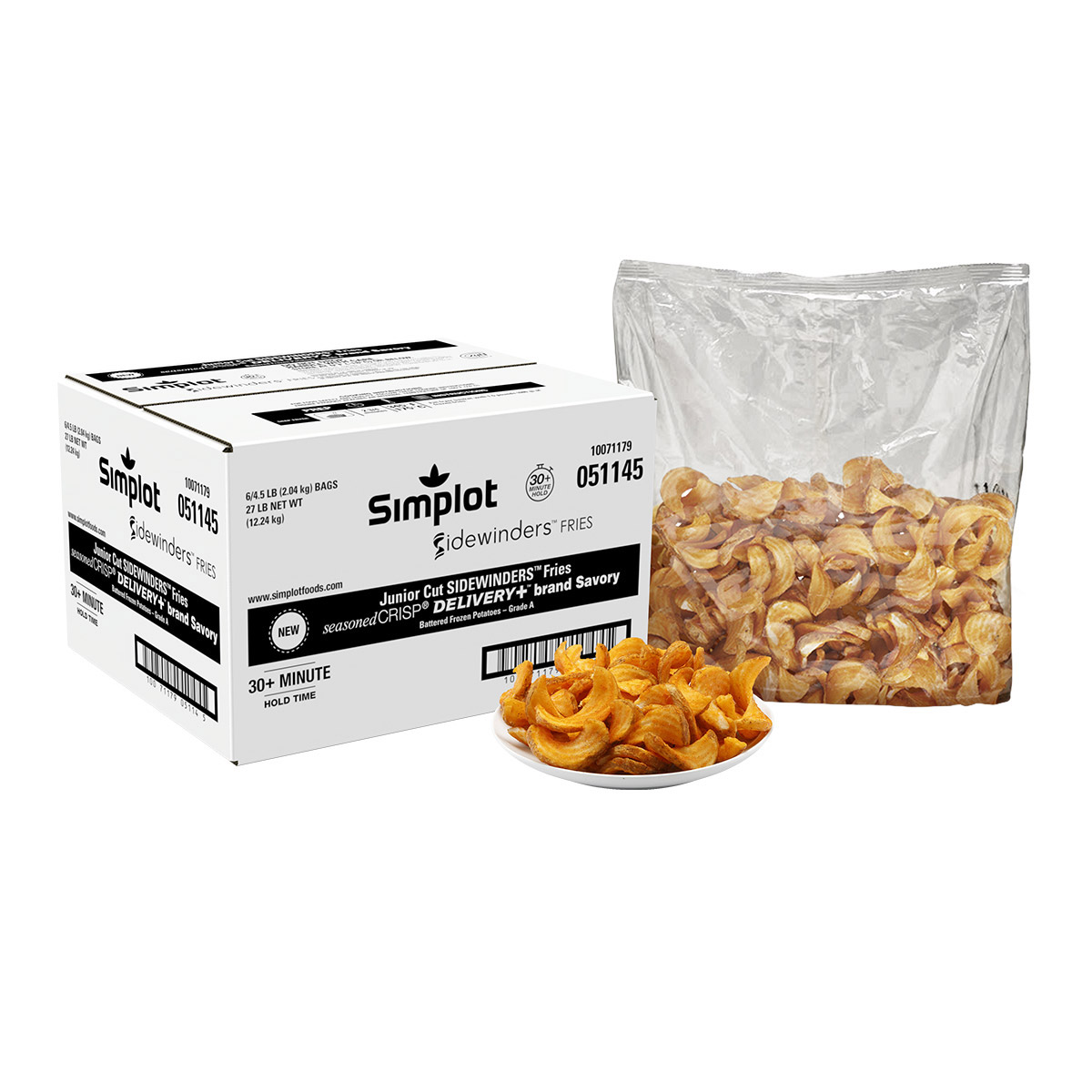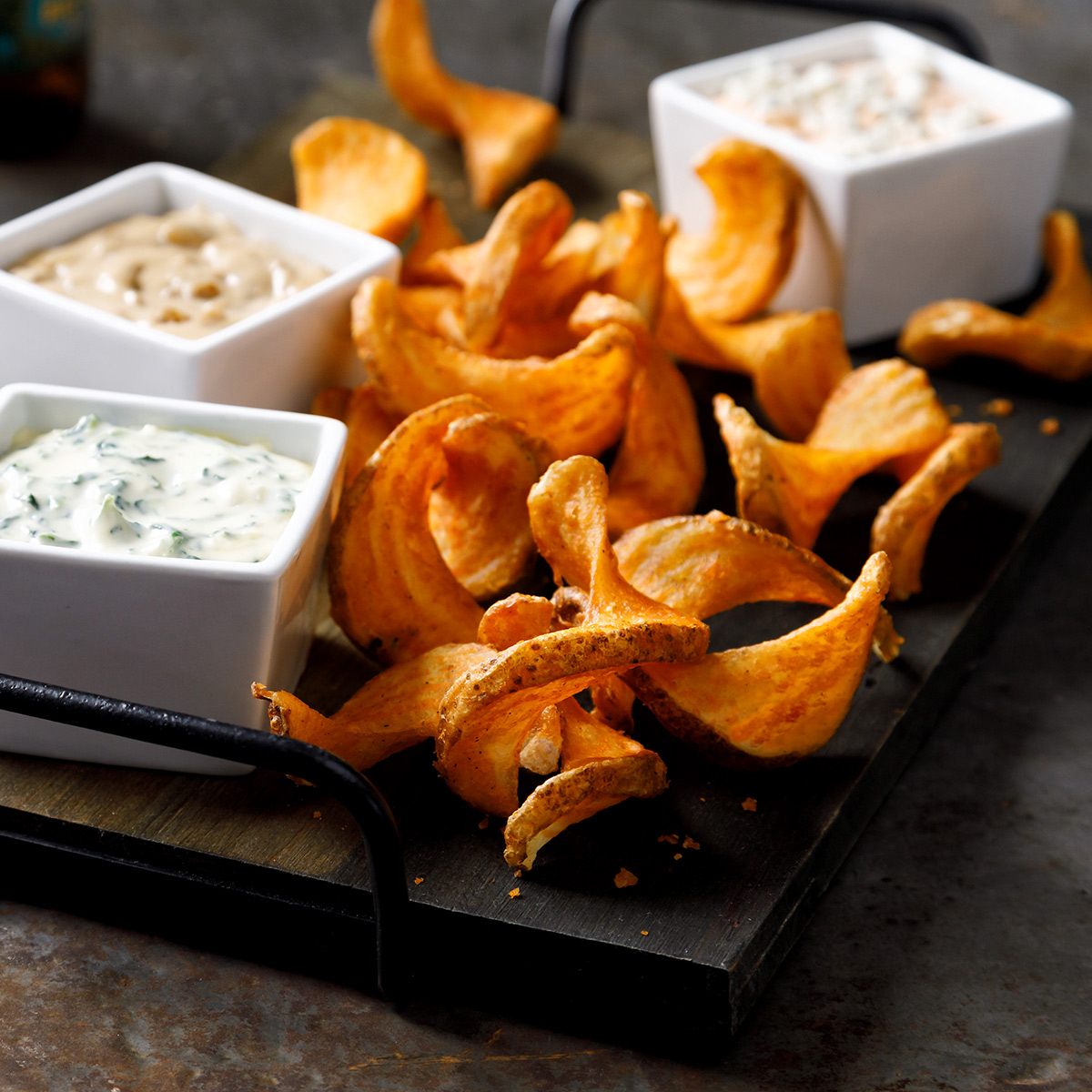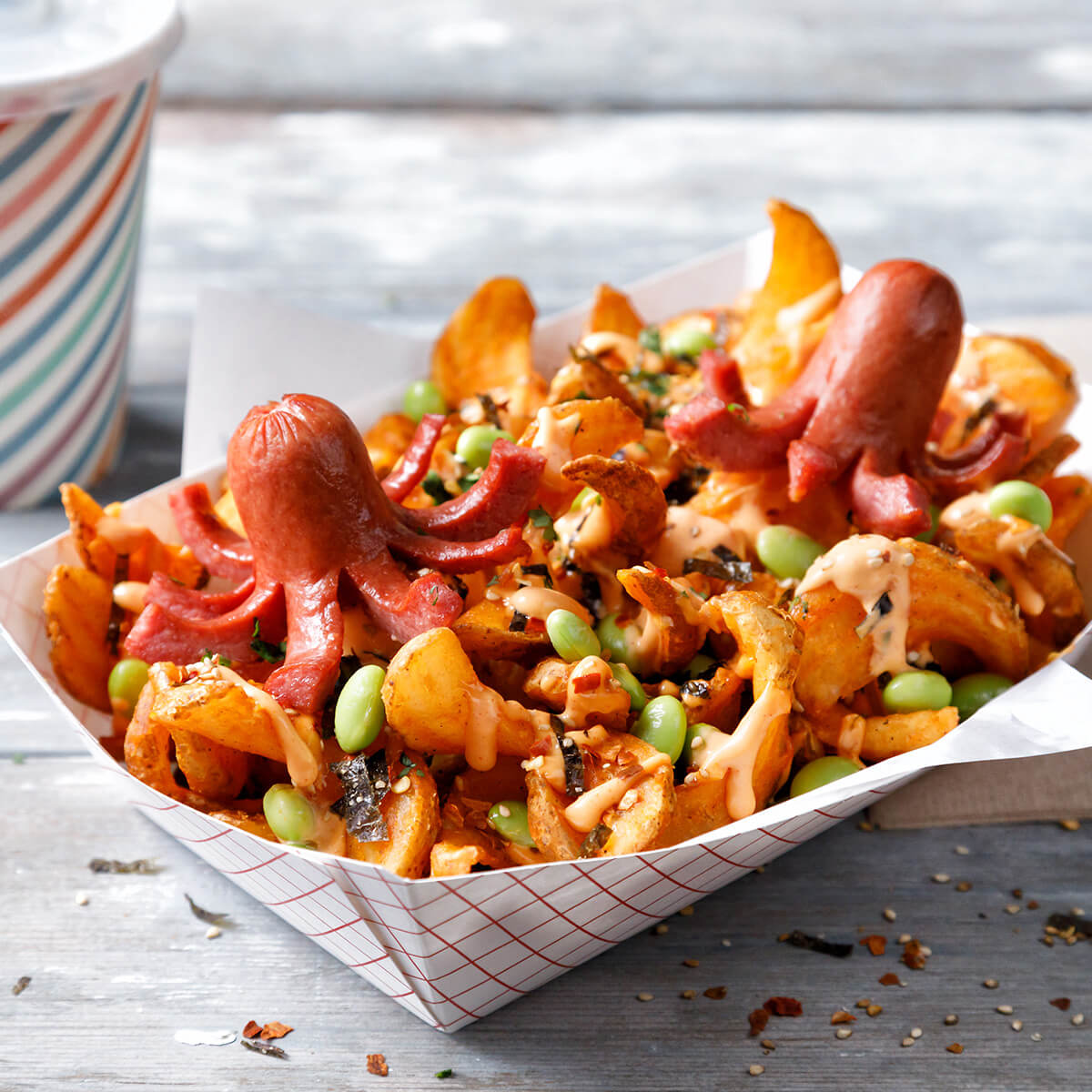 Simplot SIDEWINDERS™ Fries SeasonedCRISP® Delivery+® brand batter
Junior Cut Savory SIDEWINDERS™ Fries, Skin On
Amazing flavors. Eye-popping appeal.
SKU: 10071179051145
Cut Size: Junior Cut
Pack Size: 6/4.5lb
Deliver on flavor! With a 30+ minute hold time—the longest in the seasoned battered market—new Simplot SeasonedCRISP® Delivery+® savory fries stay crisp for the long haul. Choose from eight skin-on, battered cuts seasoned with a savory blend of onion and garlic. Reheat-able in the microwave at home. A tasty, second fry you can upcharge for!
Unbeatable: Stays crisp and delicious for 30+ minutes after cooking
Reheat-able: Microwave at home for 15-20 seconds for a fresh-from-the-fryer experience
Versatile: Use as your primary or second fry for both on-and off-premise customers
Unique: The only savory-seasoned delivery fries available in 4 cuts
Profitable: High perceived value makes it easy to upcharge for them
On average most SEASONEDCRISP® Delivery+® fries stay crispy for at least 30 minutes from frying only. The hold time for larger cut fries however may vary.
Get a Sample

Share via Email