Avocado and Pickled Veggie Sandwich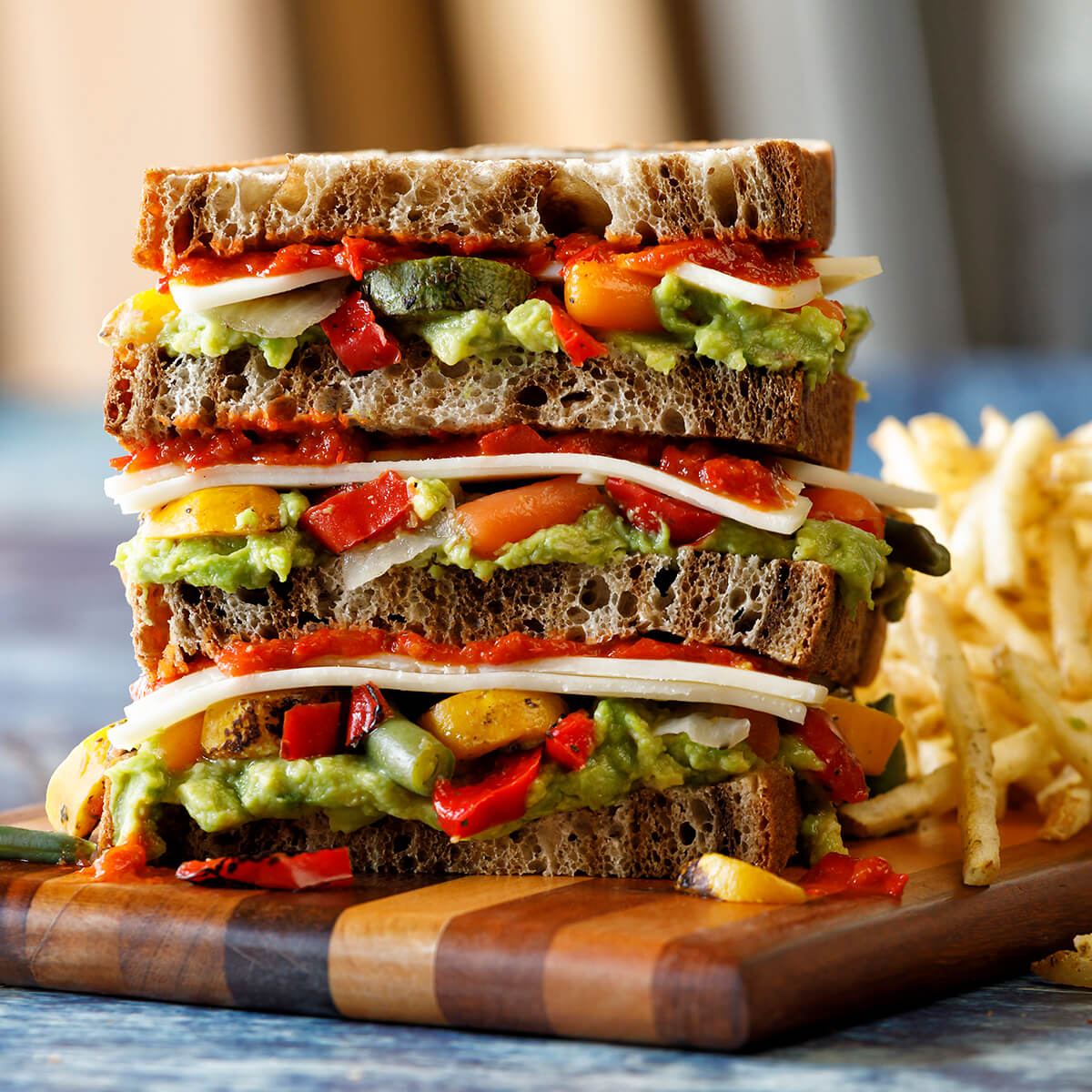 Yield:
12 Servings (9 oz.)
Yield: 12 Servings (9 oz.)
A substantial sandwich that'll be a standout on your lunch and takeout menus. Marbled rye bread layered with harissa paste, avocado mash, pickled Mediterranean vegetables and provolone cheese, served with rosemary fries.
Preparation Instructions:
Step 1

In a large saucepan bring vinegar, water and red pepper flakes to a boil over medium heat. Add frozen Mediterranean vegetables and return to a boil. Remove from heat and transfer to a non-reactive container. Allow mixture cool at room temperature. Cover loosely and chill for at least 30 minutes before using.

Step 2

For each sandwich; spread 1 oz. avocado pulp on a slice of bread. Top with 2-1/2 oz. drained, pickled vegetables, and 2 slices of provolone cheese. Spread 1-1/2 tsp. harissa paste on second slice of bread, and place on top. Secure with skewers and slice in half.

Step 3

For each serving, prepare 6 oz. fries according to package instructions. Serve alongside sandwich.
Products used in this recipe