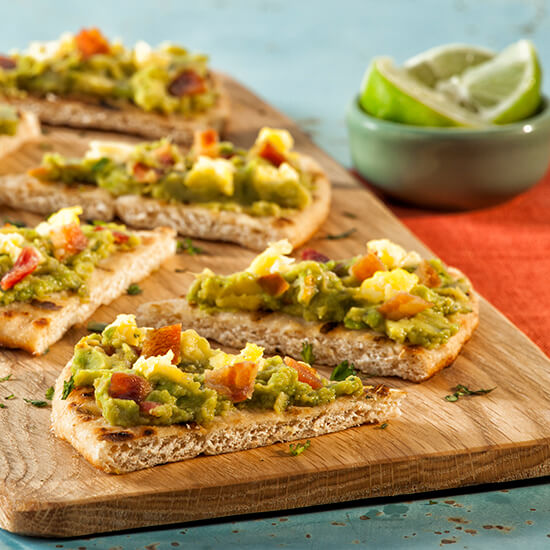 Products used in this recipe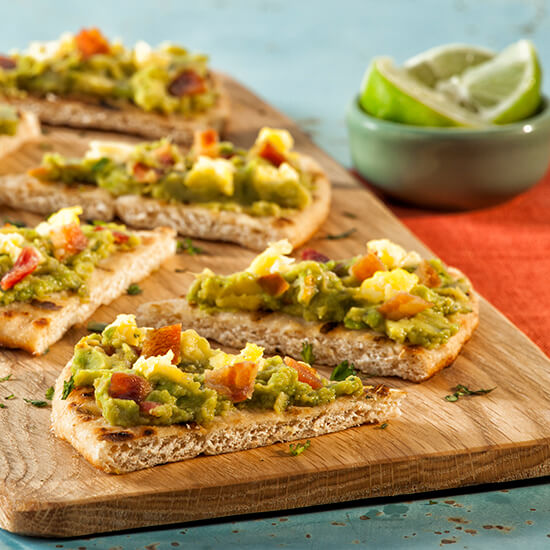 Yield:
6 Servings (1 section)
Yield: 6 Servings (1 section)
A delightfully savory breakfast pizza, featuring Harvest Fresh™ Especial Guacamole.
Preparation Instructions:
Step 1

Thaw guacamole according to package instructions.

Step 2

Grill each side of pita for 5-10 seconds. Remove from grill.

Step 3

Spread guacamole on one side of the tortilla. Top with scrambled eggs, crumbled bacon and cilantro. Slice into 6 sections and serve.
Products used in this recipe