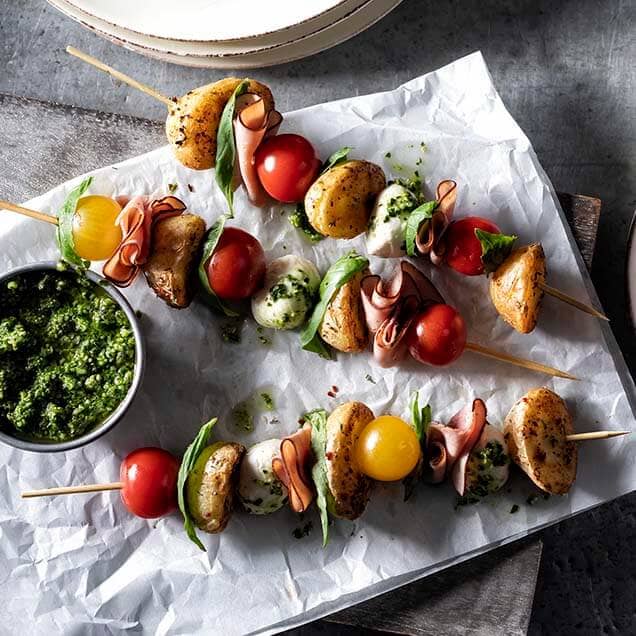 Products used in this recipe
Baby Baker™ Caprese Kabobs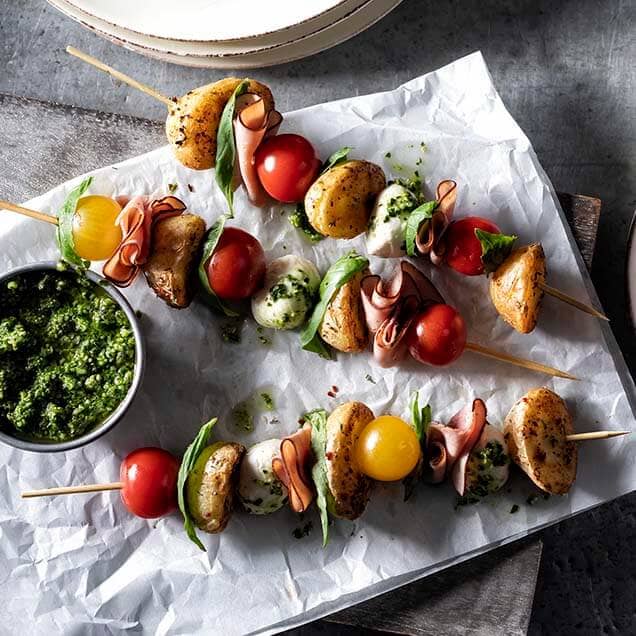 Yield:
20 Servings (3 oz. Skewers)
Yield: 20 Servings (3 oz. Skewers)
This easy appetizer will have you coming back for more—colorful skewers on a serving tray make any table or event a success.
Preparation Instructions:
Step 1

Prepare potatoes according to package instructions. Chill.

Step 2

Combine mozzarella balls with 2 oz. of pesto sauce. Fold gently to coat.

Step 3

For each skewer; start with one potato, basil leaf, mozzarella ball, folded ham slice, and cherry tomato. Repeat order, finishing with a potato on the end. Repeat the skewer build until all product is used. Place on a serving tray.
Products used in this recipe