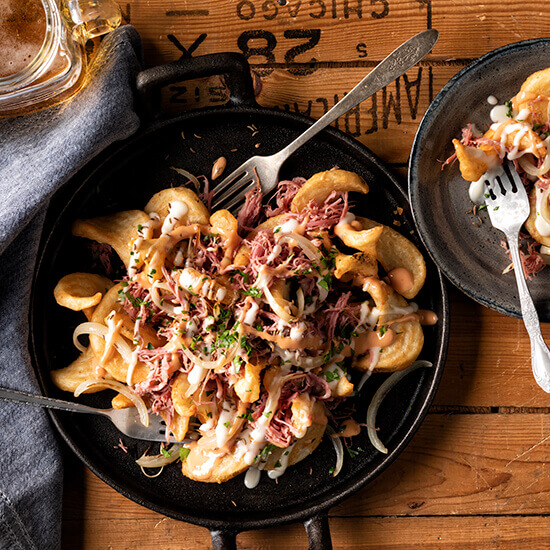 Yield:
16 Servings (4 oz.)
Yield: 16 Servings (4 oz.)
Enjoy the classic flavors of a Reuben sandwich with a "twist".
Preparation Instructions:
For each serving; prepare 4 oz. of SIDEWINDERS™ according to the package directions. Transfer to a warm plate and top with 2 oz. of corned beef, 1 oz. onions and 1.5 fl. oz. cheese sauce. Sprinkle with a 1/2 tsp. of caraway seeds and drizzle with 1/2 fl. oz. of dressing.
Products used in this recipe