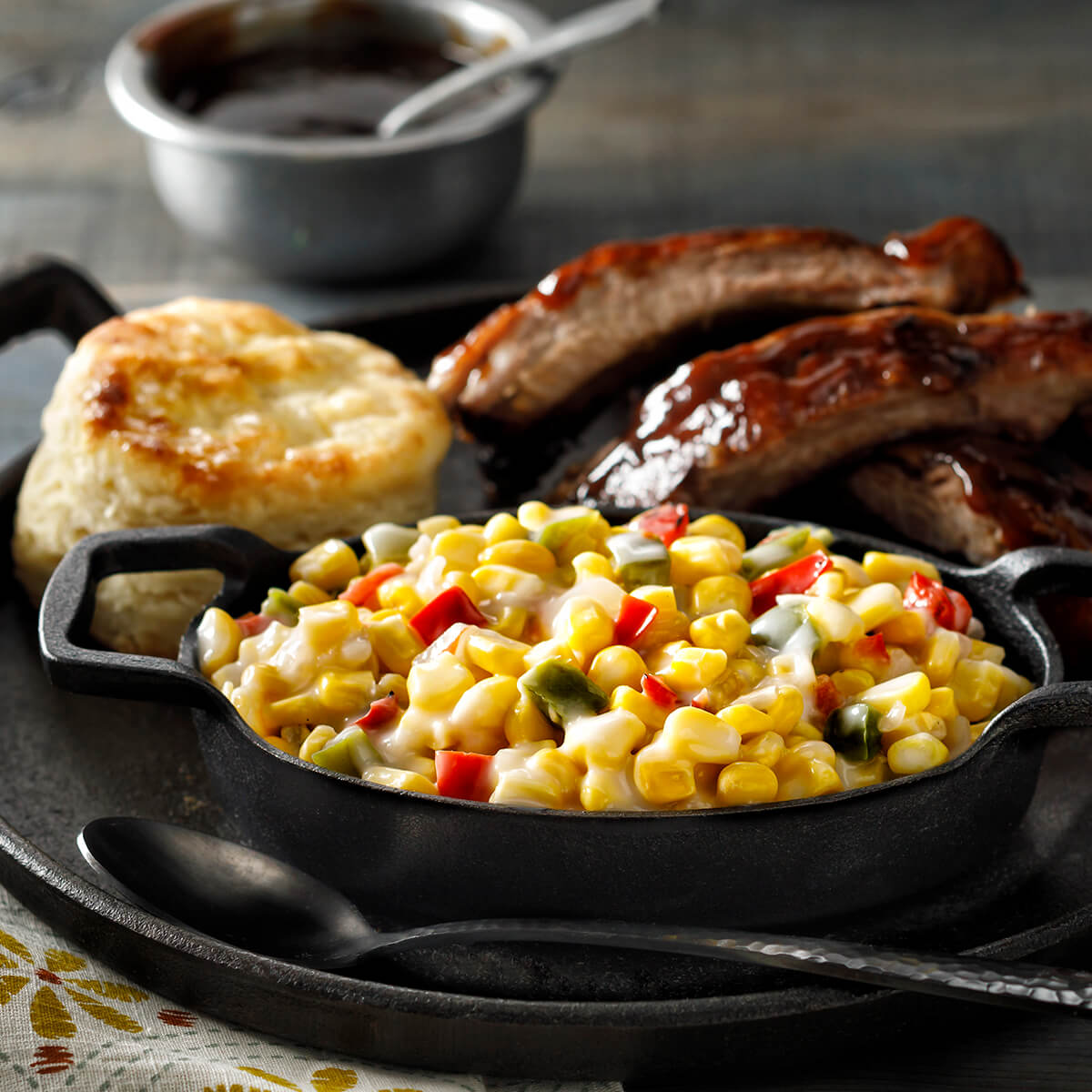 Products used in this recipe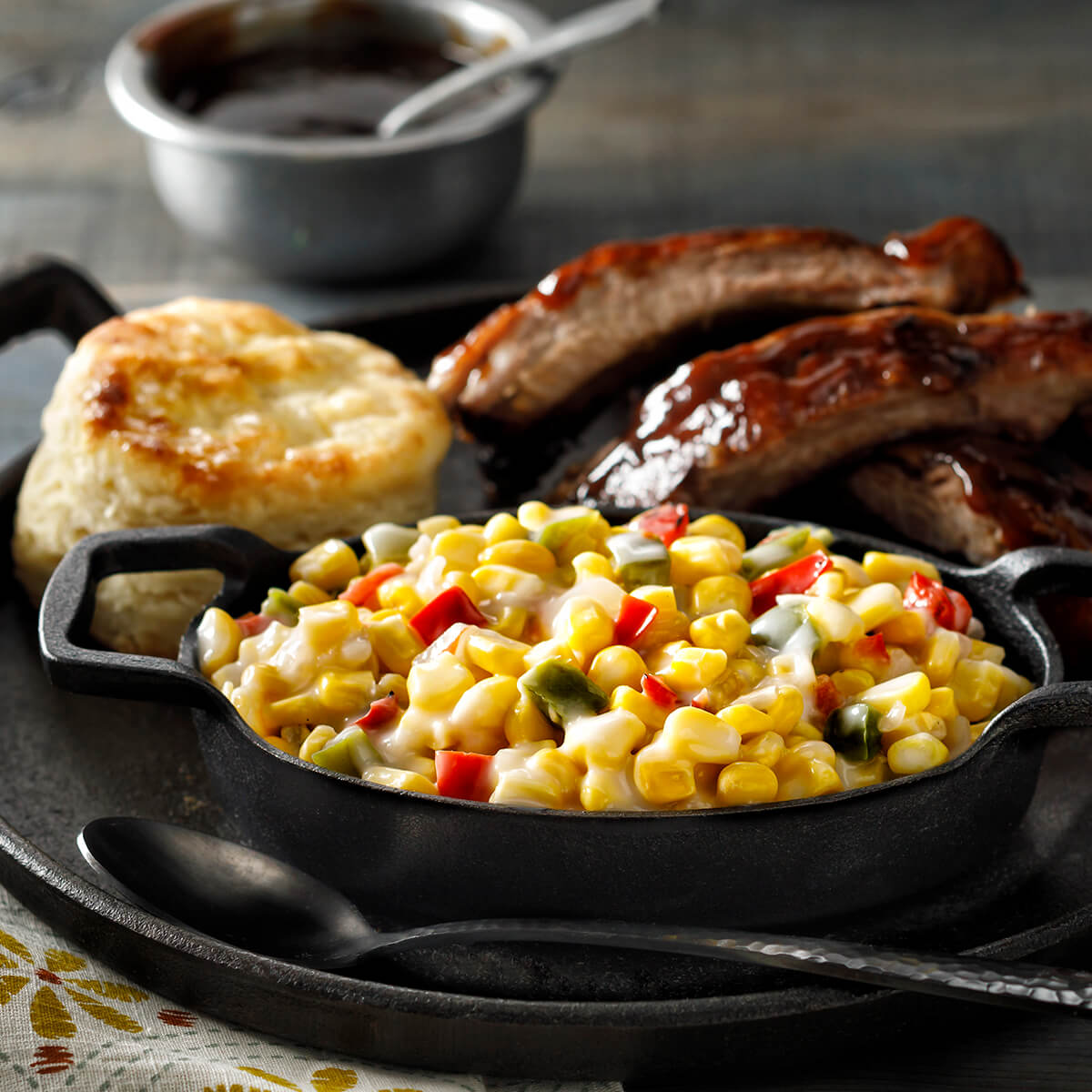 Yield:
10 Servings (4 oz.)
Yield: 10 Servings (4 oz.)
Bright and bold corn, peppers, and onions in a rich cheesy sauce.
Preparation Instructions:
Step 1

Prepare corn blend according to package instructions. Shock and chill immediately to at least 41˚F.

Step 2

In a large pan, warm cheese sauce over medium-high heat. Add corn blend and stir to combine. Hold hot for service.

Step 3

To serve; place 1/2 cup portion of corn on serving dish.
Products used in this recipe