Crispy Wedge Fries, Chicken, and More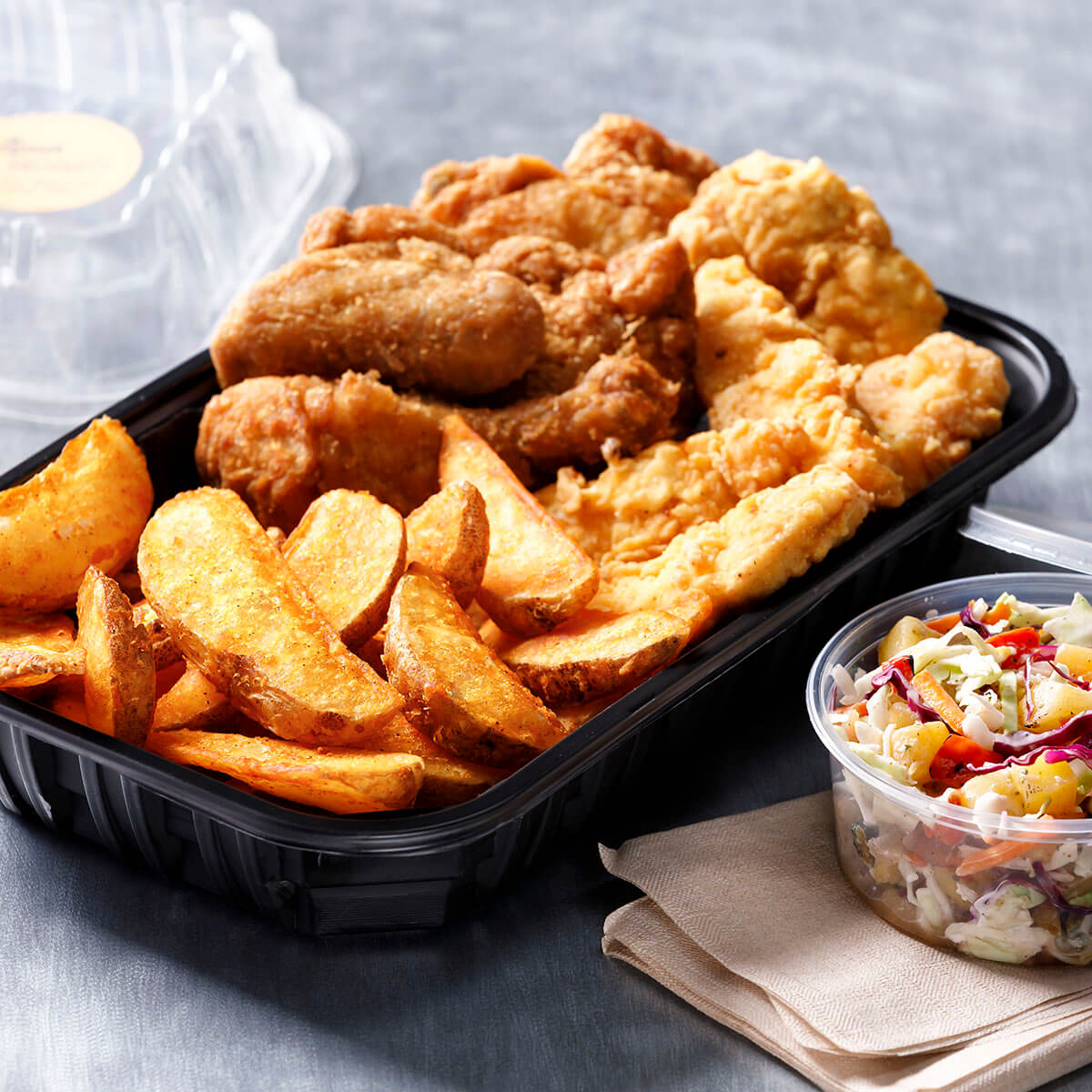 Yield:
8 Servings
Yield: 8 Servings
We paired SeasonedCRISP® Delivery+™ Savory Battered Wedges with fried chicken, tenders (yes, both) and added a tasty roasted pineapple and pepper slaw on the side. This quick and easy-to-prepare meal is great for on-premise and delivery customers alike.
Preparation Instructions:
Step 1

Thaw pineapple and pepper blend according to package instructions.

Step 2

Preheat deep fryer to 345˚F.

Step 3

In a bowl, combine coleslaw mix, dressing and pineapple blend. Cover and keep refrigerated until service.

Step 4

Follow breading mix instructions to fry chicken parts and tenders. Keep warm.

Step 5

Cook potato wedges in deep fryer for 2-1/2 to 3 minutes, transfer to a paper-lined tray. Serve family-style or as 8 individual portions.
Products used in this recipe