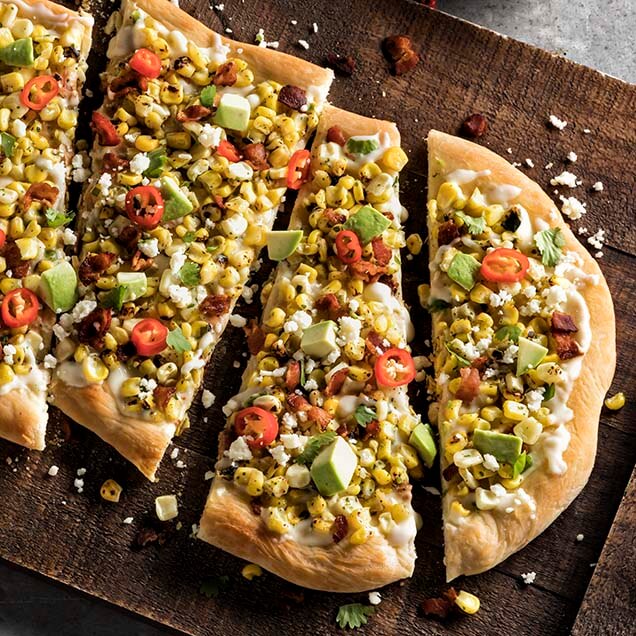 Yield:
1 Servings (18 oz.)
Yield: 1 Servings (18 oz.)
Flatbread crust loaded with a flame-roasted corn blend, bacon, queso fresco and finished with thinly-sliced red jalapeno peppers and cilantro. A little unexpected, a little spicy, and so tasty.
Preparation Instructions:
Step 1

Preheat pizza oven or convection oven to 480˚F.

Step 2

Thaw avocado and corn and jalapeno blend according to package directions. Hold separately.

Step 3

Spray pizza screen with pan release. Place crust on screen. Top dough with sauce, corn blend and bacon. Bake pizza for 5-1/2 minutes at 480°F. Remove from oven and top with avocado, cheese, peppers and cilantro.
Products used in this recipe