Potato and Avocado Frittata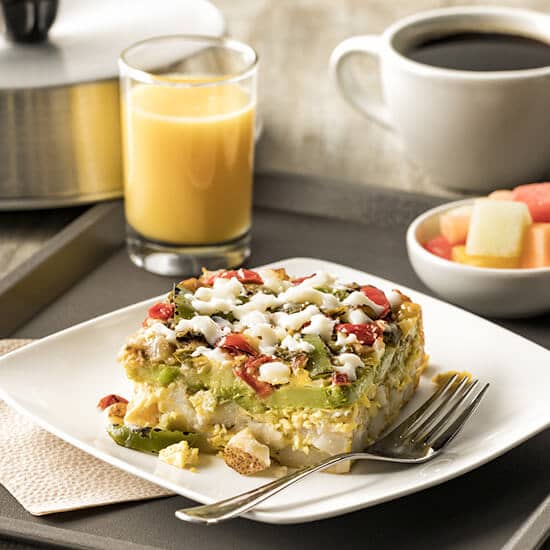 Yield:
24 Servings (5 oz.)
Yield: 24 Servings (5 oz.)
Preparation Instructions:
Spray a full-sized hotel pan with pan release. Layer the potatoes, avocado slices, and peppers & onions. Season beaten eggs according to taste. Pour over the top of the vegetable. Sprinkle with the crumbled cheese. Bake in a 325*F convection oven 55-60 minutes until egg is set and top is lighlty browned. Hold warm, or chill overnight and cut into desired portions. Warm as needed.
Products used in this recipe