Potato Slices and Pimento Cheese Gratin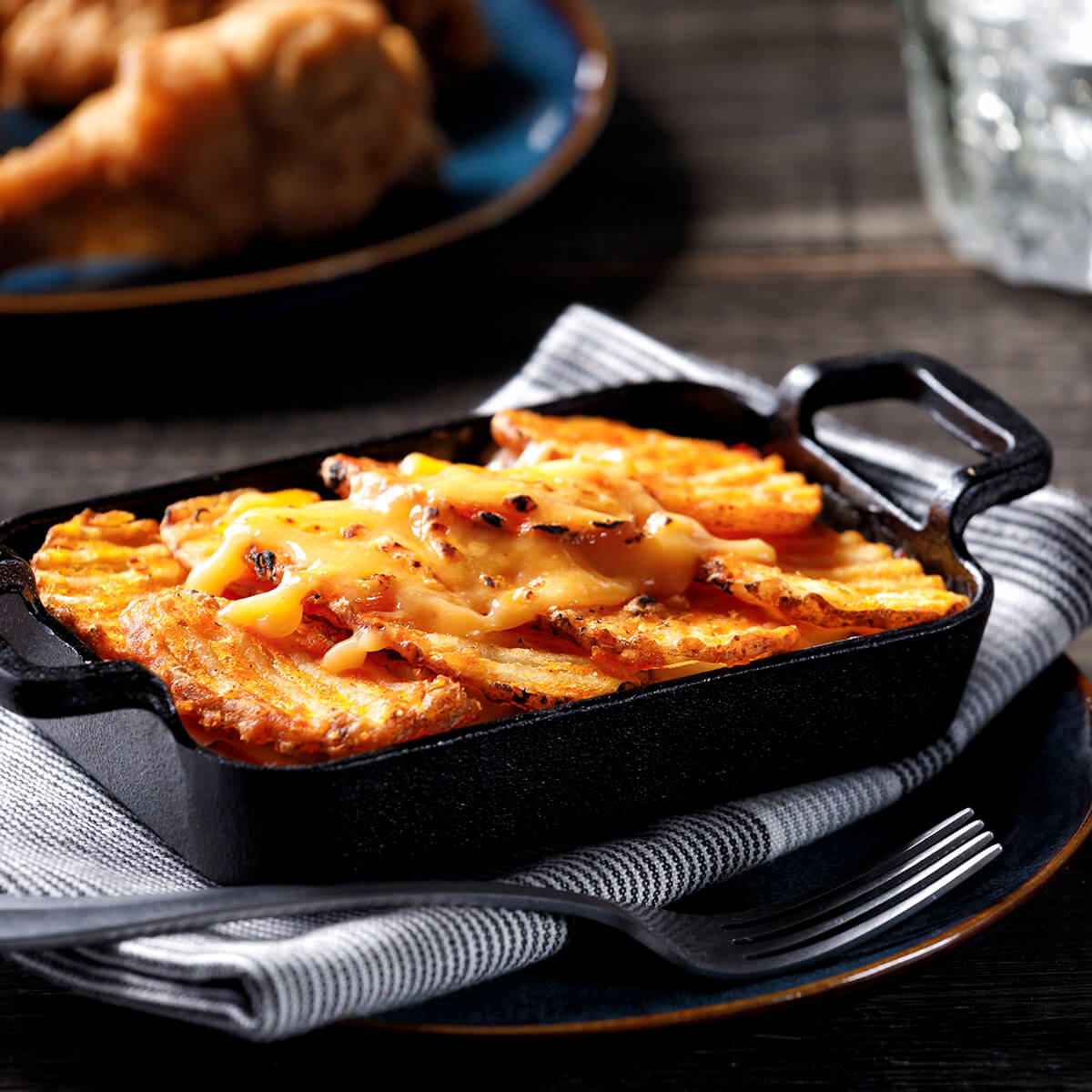 If comforting and delectable are a combination you think your customers will like—this baked dish could really hit the mark on your fall menu as an appetizer or side dish.
Preparation Instructions:
Step 1

Thaw red peppers according to package instructions.

Step 2

Preheat deep fryer to 345˚F. Preheat oven to 325˚F.

Step 3

Cook potato slices in deep fryer for 2-1/2 to 3 minutes. Transfer to a paper-lined tray and let fries cool to room temperature.

Step 4

Spray a baking pan with pan release. Layer fried potatoes, red peppers, and cheese sauce. Repeat until all ingredients are finished and making sure potatoes are on top layer. Sprinkle with cheese and bake in oven for 30 to 40 minutes or until top is crusty and browned.
Products used in this recipe