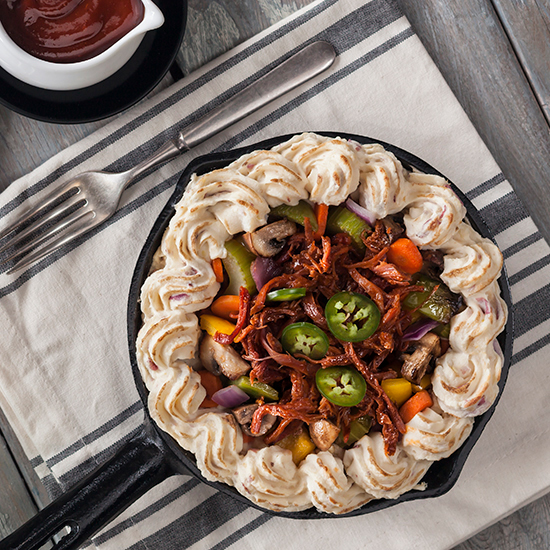 Products used in this recipe
Pulled Pork Shepherd Mashed Pie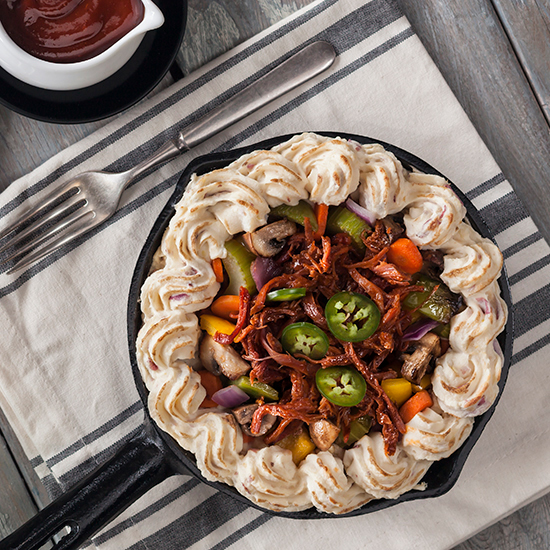 Yield:
2 Servings (154 oz. pans)
Yield: 2 Servings (154 oz. pans)
Preparation Instructions:
• Heat pulled pork and top with BBQ sauce. Keep warm.
• Heat Simplot Roasted Root Vegetables and Simplot Redskin Mashed Potatoes according to package directions.
• In 2- 10 inch well-seasoned cast iron pans, divide pulled BBQ pork and place into the center of each pan.
• Surround each with 20 oz of Roasted Root Vegetables.
• Place prepared potatoes in a piping bag fitted with a large star tip. Pipe a decorative design around the edge of each pan.
• Place each pan under the broiler for approximately 2 minutes or until potatoes become golden on the edges.
• Top each pan with one jalapeno, thinly sliced.
Products used in this recipe