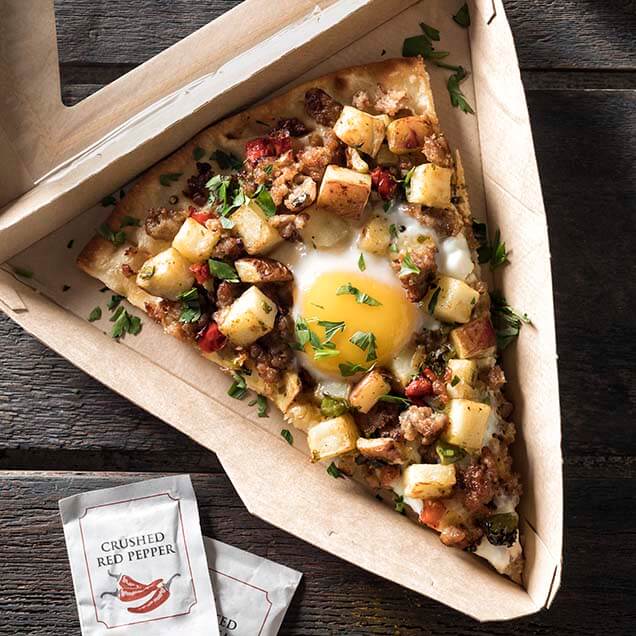 Products used in this recipe
Roasted Redskin & Jalapeno Breakfast Pizza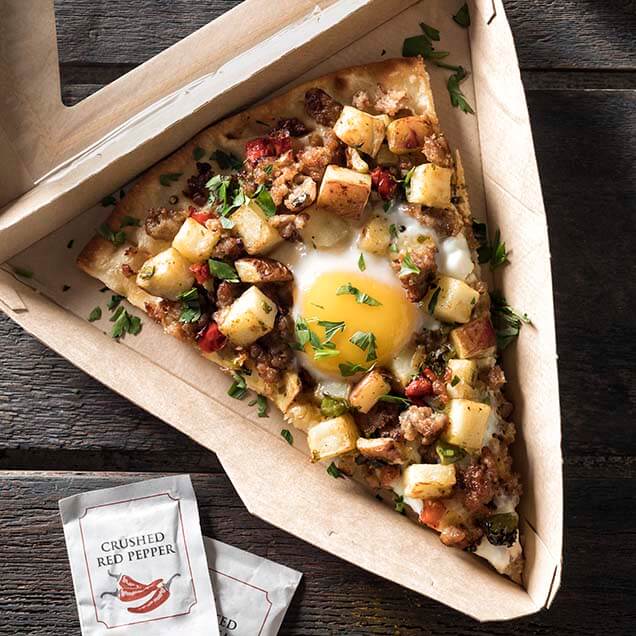 Yield:
5 pizzas Servings (27 oz. each)
Yield: 5 pizzas Servings (27 oz. each)
It's an excellent choice for grab-'n-go breakfast, but you could serve it up as a "breakfast for dinner" special too.
Preparation Instructions:
Step 1

Preheat oven to 400°F.

Step 2

For each pizza; spread 4 fl. oz. of alfredo sauce evenly over a pizza crust on a parchment-lined baking sheet pan. Top with 8 oz. of redskin and jalapeno blend and 4 oz. sausage. Make small indentations at 3, 6, 9 and 12 o'clock with the back of a spoon. Crack an egg into each indentation. Season the pizza with salt and pepper. Bake for 12 minutes or until eggs are set and the crust is golden brown. Cut into 4 portions.
Products used in this recipe