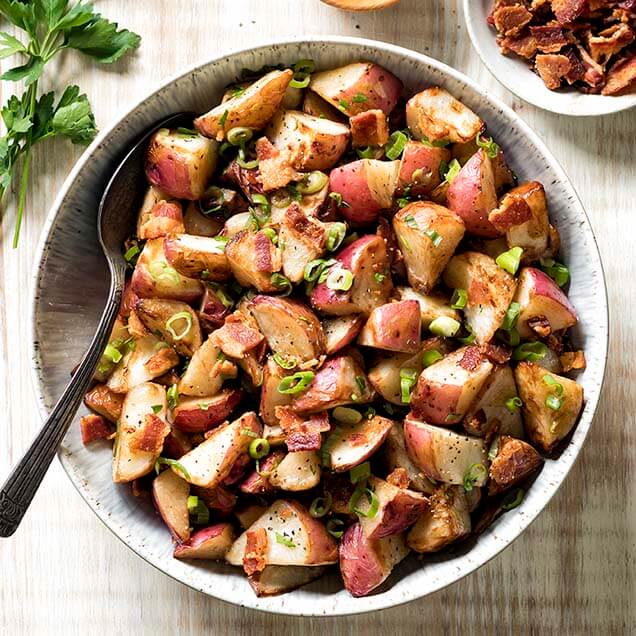 Products used in this recipe
Roasted Redskin, Bacon and Balsamic Salad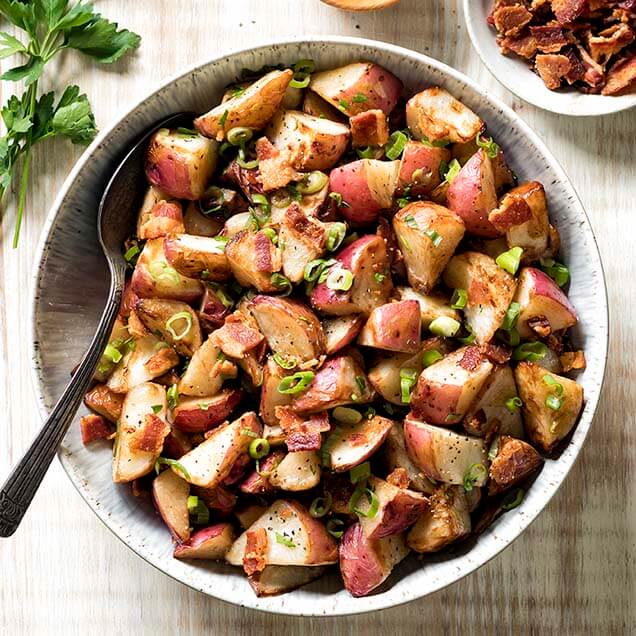 Yield:
14 Servings (4 oz. )
Yield: 14 Servings (4 oz. )
Creamy, roasted redskin potatoes, tangy balsamic vinaigrette, crispy bacon, and green onions make this salad your menu standout without the hard labor.
Preparation Instructions:
Prepare potatoes according to package instructions. Chill. Combine chilled potatoes with vinaigrette, bacon, and green onion. Season with salt and pepper.
Products used in this recipe