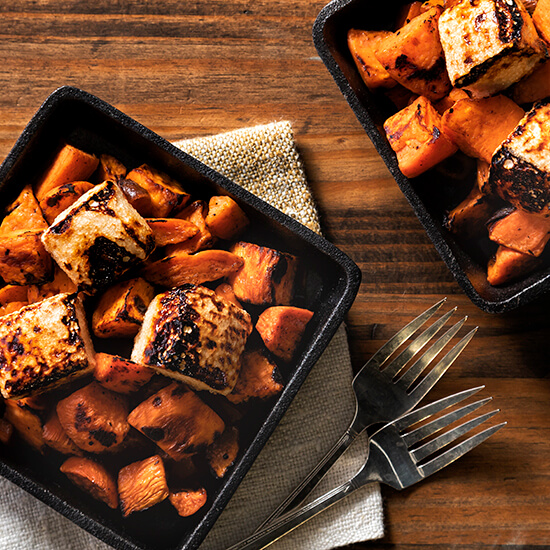 Products used in this recipe
Roasted Sweet Potatoes with Charred Churro Marshmallows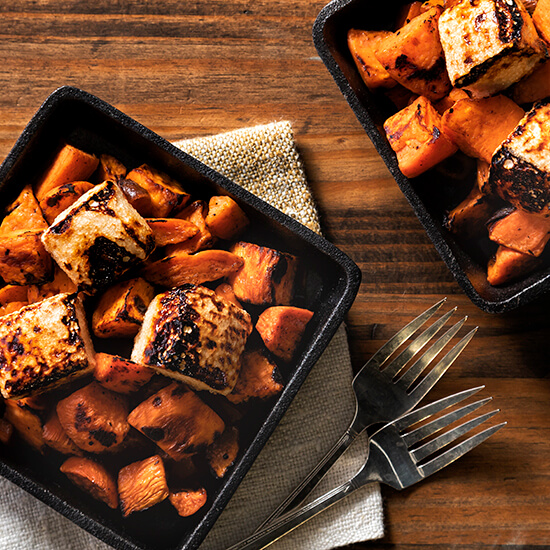 Yield:
10 Servings (5 oz.)
Yield: 10 Servings (5 oz.)
Don't get us wrong, we really like your Grandma's sweet potato casserole, but this modern version is a little more sophisticated and a little less sweet.
Preparation Instructions:
Step 1

Preheat oven to 350˚F.

Step 2

Combine sugar and cinnamon together. Place sweet potatoes in a baking dish that has been coated with cooking spray. Bake for 15 minutes, rotating halfway through cook time.

Step 3

Add marshmallows to the top of pan and sprinkle with cinnamon sugar. Char marshmallows under a torch, salamander or broiler until desired color is achieved, being careful not to burn.
Products used in this recipe