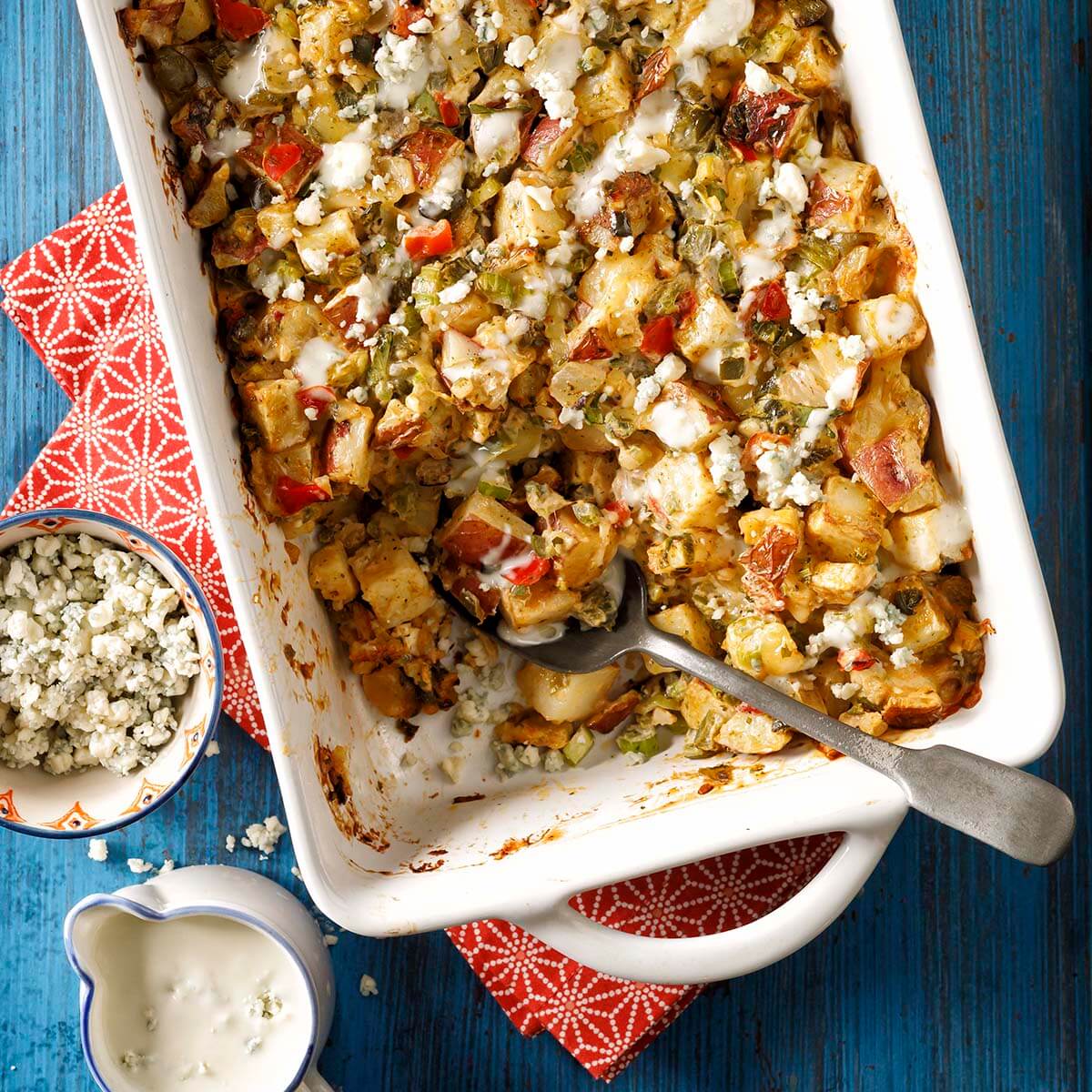 Products used in this recipe
Spicy Buffalo Redskin and Jalapeño Potatoes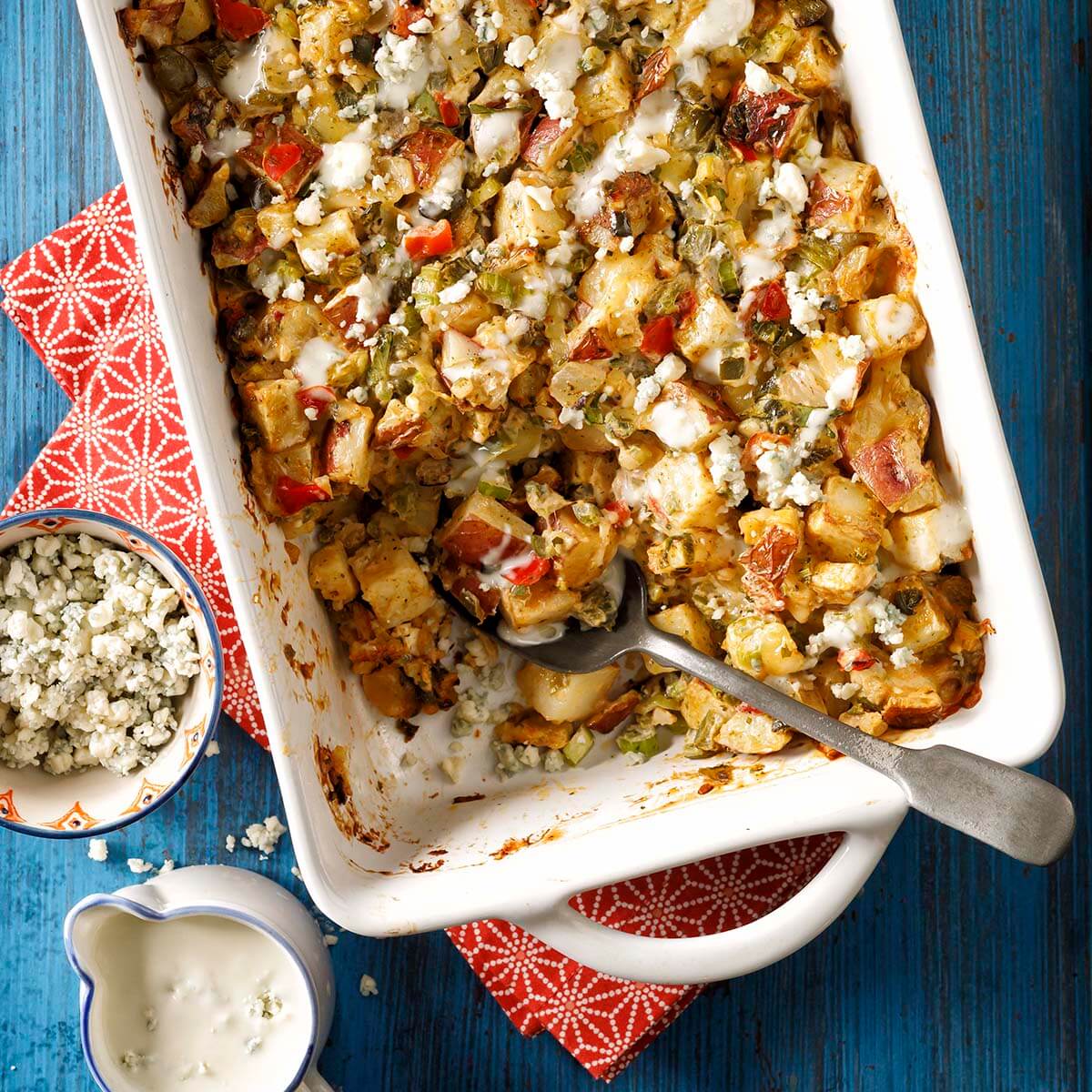 Yield:
8 Servings (7-1/2 oz.)
Yield: 8 Servings (7-1/2 oz.)
These flavor-packed potatoes are the perfect side dish—try them with a grilled chicken breast or serve them with a fresh garden salad for a satisfying vegetarian meal.
Preparation Instructions:
Step 1

Preheat oven to 350˚F.

Step 2

Combine sour cream, buffalo sauce, celery, Pepper Jack cheese and 1 oz. (1/4 cup) blue cheese in a medium bowl until incorporated. Fold in potato blend to coat. Transfer potato blend into a 4-inch deep half pan and cover with foil venting the edges. Bake for 1 hour or until hot. For each serving; transfer 6 oz. (1 cup) onto plate and drizzle with 1 fl. oz. dressing and sprinkle with 1/2 oz. (1 Tbsp.) blue cheese.
Products used in this recipe