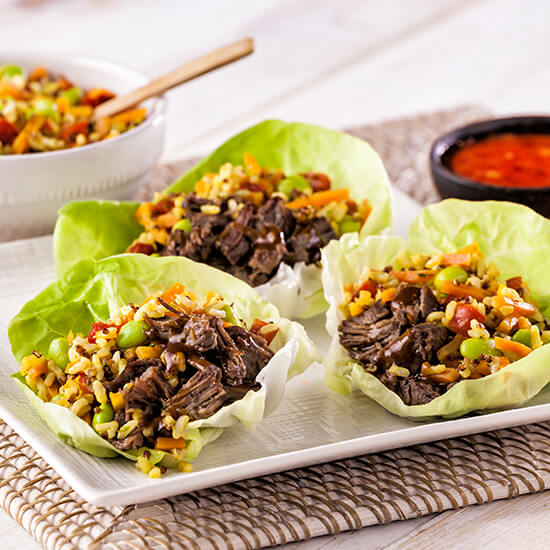 Products used in this recipe
Thai Chicken Quinoa & Vegetable Lettuce Wraps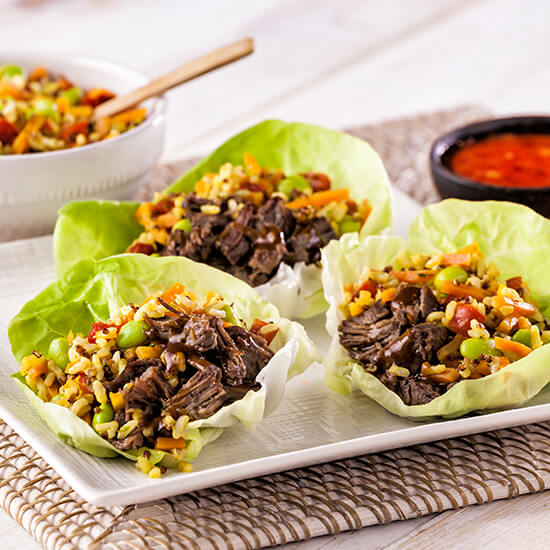 Yield:
22.0 Servings (3.0 oz.)
Yield: 22.0 Servings (3.0 oz.)
Preparation Instructions:
• Heat the oil in a medium sized saute pan. Add Simplot Good Grains™ and cook until heated through. Stir in the diced chicken. Remove from heat and stir in 8 fl oz of the ginger dressing.
• Spoon 2-1/2 oz into each of the lettuce cups. Garnish each with 1/4 oz chopped peanuts and chopped cilantro. Serve with additional sesame ginger dressing on the side if desired.
Products used in this recipe