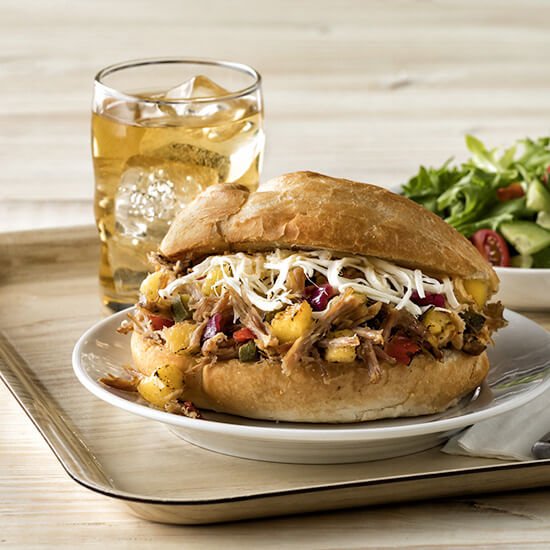 Products used in this recipe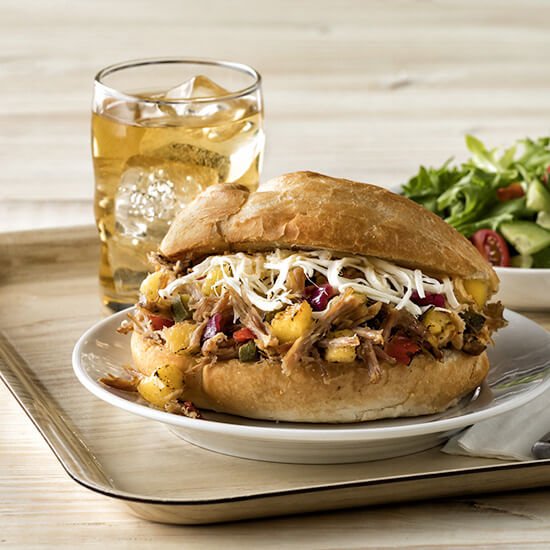 Yield:
20 Servings
Yield: 20 Servings
Preparation Instructions:
Heat prepared carnitas in a large saute pan until hot. Stir in pineapple salsa and continue to cook until warmed through. Split rolls lengthwise and toast centers on grill. Place 6 oz. of carnitas mixture on bottom half of roll. Top with 1 oz. shredded cheese. Finish with top half of roll.
Products used in this recipe