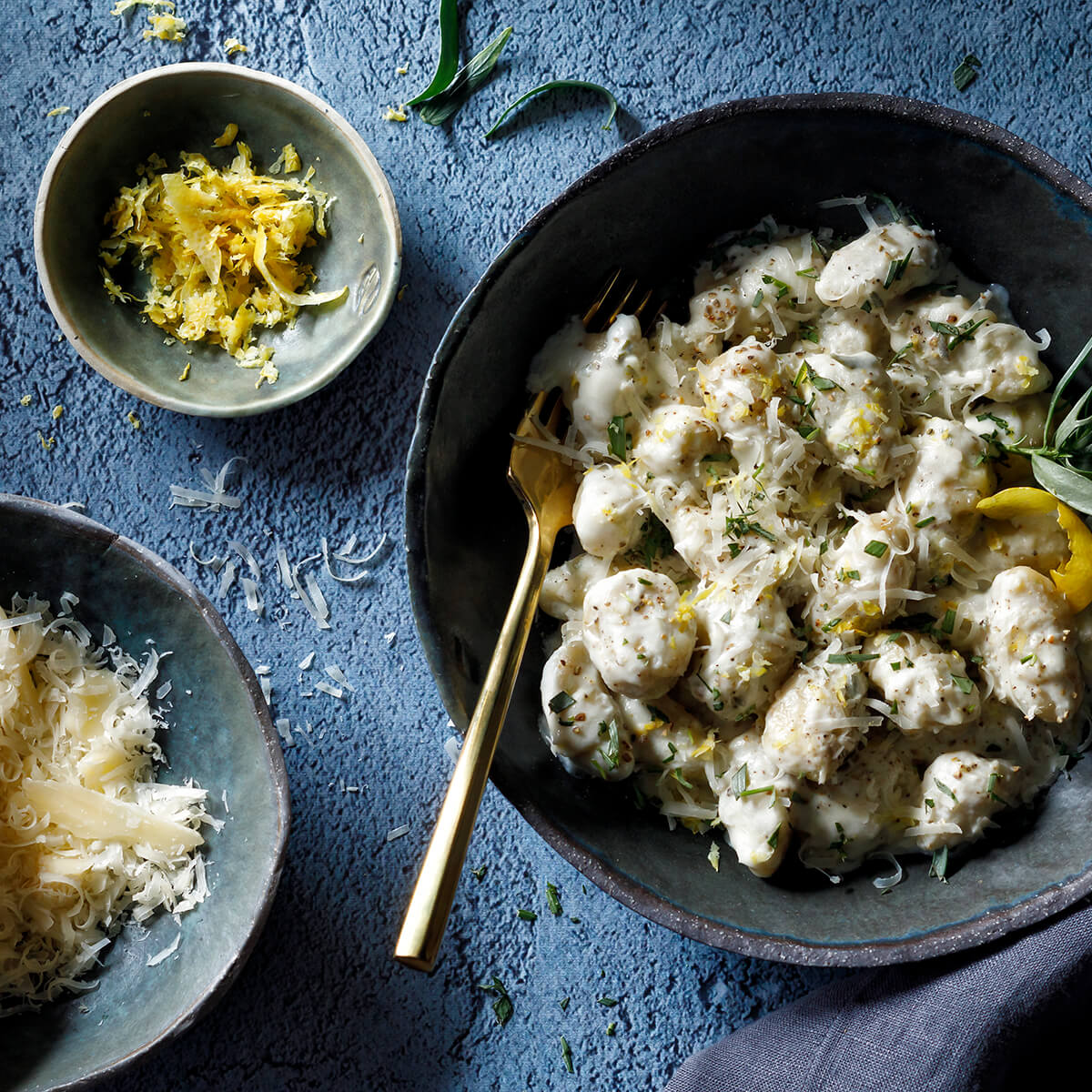 Products used in this recipe
Vegetable Trim Potato Gnocchi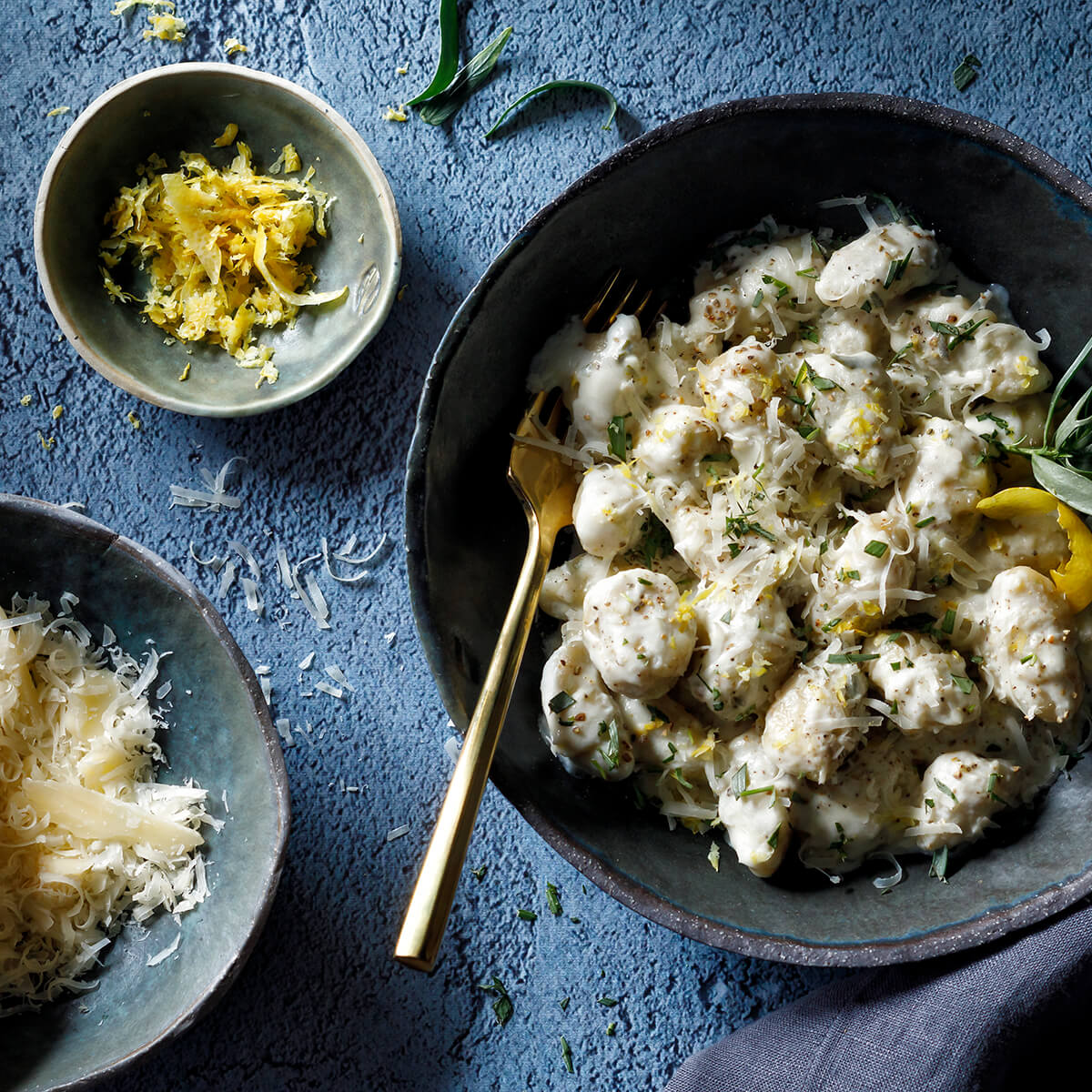 Yield:
10 Servings (8 oz.)
Yield: 10 Servings (8 oz.)
These fluffy vegetable and potato gnocchi in a lemon, tarragon, and Parmesan cream sauce are versatile—serve as a tasty side or as an elegant vegetarian entrée.
Tarragon Cream Sauce
| Ingredient | Weight | Measure |
| --- | --- | --- |
| Butter, unsalted | 2 oz. | 4 Tbsp. |
| Garlic cloves, minced | | 2 cloves |
| White wine | 4 fl. oz. | |
| Heavy cream | 16 fl. oz. | |
| Lemon zest | | 2 tsp. |
| Parmesan cheese rind | 2 oz. | |
| Tarragon, finely chopped | | 1 Tbsp. |
| Kosher salt | | 2 tsp. |
| White pepper, ground | | 1 tsp. |
Preparation Instructions:
Step 1

Use leftover mashed potatoes that have already been cooked according to package instructions and then chilled. Place vegetable blend in a food processor and pulse until in very small pieces. Place in a large mixing bowl and add chilled mashed potatoes. Mix lightly. Add in flour, salt, pepper and egg. Mix until well combined.

Step 2

Turn dough onto a floured work surface. Knead dough with hands until it comes together into a ball and is no longer sticky. Add flour as needed. Divide dough into 1 cup size pieces. Roll into a 1-inch thick rope. Cut each rope into 1-inch pieces. Place pieces on a paper-lined sheet pan and refrigerate until cold and slightly dry.

Step 3

Melt butter In a sauté pan over medium heat. Add garlic and cook until just starting to brown. Deglaze with white wine. Add cream, lemon zest and Parmesan rind. Bring to a simmer over medium-low heat and reduce for about 10 minutes. Strain sauce through fine mesh strainer. Return to low heat and add in tarragon. Season to taste. Hold warm.

Step 4

For each serving; Bring a large pot of salted water to a boil. Add 8 oz. gnocchi to the boiling water and cook until they float (about 2 minutes). Drain. Toss with 2 fl. oz. warm cream sauce. Garnish with additional tarragon, shredded Parmesan and lemon zest.
Products used in this recipe